Dr. Vered Silber-Varod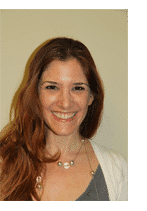 Dr. Vered Silber-Varod has been working as a Linguist at the Afeka Center for Language Processing (ACLP) since its inception in 2009. Dr. Silber-Varod also teaches an undergraduate course in natural language processing (NLP), and supervises student graduation projects at the Afeka Tel Aviv Academic College of Engineering, Tel Aviv, Israel. Dr. Silber-Varod holds a B.A. in Political Science and French Language and Literature from the Hebrew University of Jerusalem, Israel; an MA (Magna Com Lauda) in Hebrew and Semitic Languages from Tel Aviv University, Israel; and a Ph.D., Faculty of Humanities, from Tel Aviv University, Israel.


Contact Information
Office: +972-3-768-8756
Fields of Interest
Speech prosody
Acoustic phonetics
Corpus linguistics
Spoken language
Hebrew language and linguistics
ACLP Projects
Magneton 2011-present, with Nice Systems Ltd.
Phonetic Search Based on Cross-Language Phoneme Transformation
Magneton 2009-2011, with SpeechModules Ltd.
An Efficient Algorithm for Voicemail Transcription
Publications
Journal Publications
Shlomo Izre'el and Vered Silber-Varod. 2009. Prosodic Units in Spoken Hebrew: Perception, Acoustic Cues and Syntax. Hebrew Linguistics A Journal for Hebrew Descriptive Computational Linguistics 62-63(in Hebrew; English abstract).
Conference Proceedings and Presentations
Silber-Varod V. 2012. The Promonominal Nature of Hesitation Disfluencies: Evidence from Spontaneous Spoken Hebrew. Paper presented at The Fifth International Conference on Cognitive Science, Kalingrad, Russia, June 19-23, 2012.
Vered Silber-Varod. 2011. The SpeeCHain Perspective: Prosody-Syntax Interface in Spontaneous Spoken Hebrew. IGDAL 2011 - First International Graduate Student Conference on Diverse Approaches to Linguistics, Jerusalem, October 23, 2011.
Vered Silber-Varod, Dependencies over Prosodic Boundary Tones in Spontaneous Spoken Hebrew. Depling 2011 – International Conference on Dependency Linguistics, Barcelona, September 5-7 2011, pp. 241-250.
Student Studies Supervised
| | | | | |
| --- | --- | --- | --- | --- |
| Year | Student | Supervised Study | Academic Institution | Title |
| 2011-2012 | Mr. Tal Levy | Final B.Sc. Project | Department of Electrical Engineering, Afeka Academic College of Engineering | "Automatic Speech Transcription and Punctuation" |